Rabbi Menachem Burstein
Founder & Dean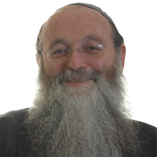 Rabbi Menachem Burstein was born in Uruguay, South America. He studied in Yeshivat Merkaz HaRav in Jerusalem and received his rabbinic ordination from the Chief Rabbinate of Israel. His love for Torah and Jewish law attracted him to the most prominent rabbis of the generation. He developed warm and meaningful relationships with Rav Mordechai Eliyahu zt"l, Rav Ovadia Yosef zt"l, Rav Mordechai Halberstam zt"l, Rav Yosef Shalom Elyashiv zt"l, Rav Shlomo Zalman Auerbach zt"l and many others as well. Rabbi Burstein has published numerous articles and seforim on Fertility and Halacha, as well as other halachic topics. He is a noted speaker who lectures throughout Israel and abroad. With his success as the founder of PUAH, Rabbi Burstein has made the hopes and dreams of countless childless couples become a reality.
Rabbinical Counselors
Rabbi Gideon Weitzman
Senior Advisor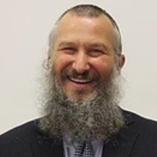 Contact Rabbi Weitzman
email
Rabbi Gideon Weitzman heads PUAH's English speaking section in Israel. Born in Britain, Rabbi Weitzman earned his rabbinic ordination from the Chief Rabbinate of Israel. Rabbi Weitzman was a visiting associate principal in the Albert Einstein College of Medicine in New York and is a regular contributor to the annual halachic compendium Techumin. His scholarly articles on IVF, sperm extraction, and genetic counseling have been published in The Journal of Genetic Counseling and The Journal of Early Human Development.

Rabbi Weitzman is well known for his brilliant and thought provoking presentations. He has lectured at major organizations such as National Council of Young Israel, the Rabbinical Council of California, Agudas Yisroel of America, American Society for Reproductive Medicine, Columbia Medical Center, and Cornell Medical Center and more! Rabbi Weitzman teaches in at Midrasha College for Women, as well as other educational institutions in Jerusalem. He currently resides in Modiin where he serves as the rabbi of the Merkaz Modiin Synagogue.
Rabbi Elchanan Lewis
Israeli Rabbinic Advisor - English Department
Born and bred in Yerushalayim, Rabbi Lewis studied at the Bet El Yeshivah in Israel and received his rabbinic ordination from the Chief Rabbinate of Israel. He has served as the rabbinic director of the OU Torah Center in Kharkov, Ukraine, as well as a community rabbi and Rosh Kollel in Perth, Australia. He has taught at Yeshivat Benei Zvi and Ohr Torah Stone. In addition to his full time position as a PUAH advisor, Rabbi Lewis is part of the staff of www.yeshiva.org.il where he answers countless halachic questions on all areas of Jewish Law. Rabbi Lewis currently resides in Efrat where he is the rabbi of Congregation Tiferet Avot.
Rabbi Elan Segelman
Rabbinic Director - America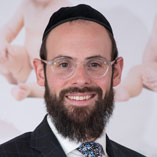 Contact Rabbi Segelman
email
Rabbi Segelman is the rabbinic director for PUAH in America.

After studying in Israel for two years at Yeshivat Kerem B'Yavneh, Rabbi Segelman attained a B.A. in Psychology from Touro College's Lander College for Men, as well as an M.A. from Touro College's Graduate School of Jewish Studies. Shortly after completing his Semicha, he was appointed as a Shoel U'Maishiv and Rebbe in the Lander College Judaic Studies Program. In 2016, Rabbi Segelman became the Rabbinic Educator at New York Medical College & Touro College of Dental Medicine in Valhalla, NY. Rabbi Segelman currently resides in Los Angeles, California, where he serves as the Rabbi of the Young Israel of Hancock Park.
Rabbi Eliezer Krohn
Rabbinic Advisor - America
Originally from Kew Gardens, Queens, Rabbi Krohn learned under the tutelage of the illustrious Rav Zelig Epstein. He then studied in Yeshivas Mir in Jerusalem for 8 years where he developed a close relationship with the Rosh Yeshiva, Rav Nosson Tzvi Finkel, and his rebbe, Rav Asher Arieli. Upon returning to America, he received Semicha from Beis Medrash Gavoha of Lakewood, NJ. Rabbi Krohn is a sought after posek and lecturer and delivers regular classes in Jewish law and Jewish thought to a variety of audiences. Rabbi Krohn is also a renowned Mohel, expertise he learned from his mentor and father, Rabbi Paysach Krohn. Rabbi Eliezer Krohn and his family live in Clifton, NJ.
Hebrew Department
Rabbi Eliezer Altshuler
Rabbi Yossi Eitan
Rabbi Yonatan Elran
Rabbi Eliyahu Haeitan
Rabbi Aryeh Katz
Rabbi Yitzchak Nissim
Rabbi Dov Popper
Rabbi Udi Roth
Rabbi Lior Segev
Spanish Department
Rabbi Gavriel Goldman
French Department
Rabbi Binyamin David
Management
Rabbi Chaim Meir Biton
International Executive Director
Mrs. Lea P. Davidson
Executive Director, USA
Mrs. Miriam Ben David
Director of Volunteer Services
Aryeh Noyek
International Director of Supervision
Mrs. Rivky Itzkowitz
Director of Supervision
Mrs. Ahuva Goldstein
Director of Supervision West Coast